...over the last 11,000 years: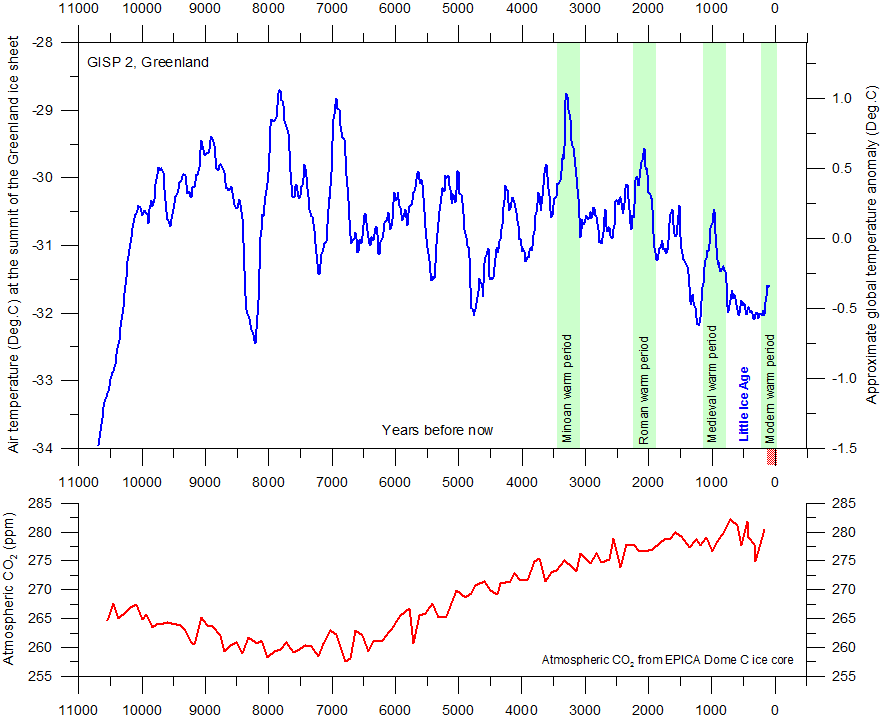 Anybody see any direct correlation of the CO2 "control knob' CO2 and temperature in these graphs? I don't.
Note that the graph is just for one location on Earth and that the graph doesn't show the approximate 0.7C of warming that has occurred in the last 150 or so years. And the bottom graph doesn't show the CO2 going up to 400 ppm, if it did, it would extend to about the top line of the top graph.
Notice also that the past 11,000 years of temperature in Greenland has been anything but stable. And warmer than today when CO2 was well below 300 ppm.